GLUM- A GUIDE TO UN-GLUMMING YOUR DAY (SO YOU FEEL LESS GLUM)
Some days are just glum days. You know the ones. You wake up on the wrong side of the bed, get stuck in traffic for what seems like an eternity, forget your brain at home, make a fool of yourself in a work meeting, go to text your BFF only to realise you're having a row and that you're in fact number 1 on their hit list etc etc etc.
Then there's those days where you're inexplicably glum. You've found yourself in funky town and no matter what you do, that grey cloud above your head refuses to feck off and rain on someone else's parade. You feel down, you feel lonely and you definitely feel more than a little sorry for yourself- to the point where you drown yourself in ice cream only to feel guilty for it and so continues the vicious circle of glumness.
So if you find yourself in a state of meh, here are a few ways to lift your spirits and turn that little frown upside down.
1. WHAT DO YOU MEME IT'S NOT FUNNY?
Nothing beats a funny meme/gif when you're feeling a little blue- it's the equivalent to that little giggle you let out when a loved ones cracks a joke in the midst of a row and you end up laughing even though you REALLY didn't want to!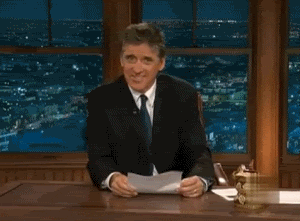 2. OGLE CUTE PUPPIES ONLINE It's impossible to be sad when you're looking at cute videos of puppies.
There, that's better, isn't it?
It doesn't have to be just puppies btw, any little creature will do.
N'awww.
3. HAVE A GIGGLE WITH A FRIEND
On the phone, via text, in person- it doesn't matter how and where, let your besties be there for you!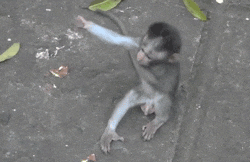 4. REMINISCE
Whip out the old photos and have a little trip down memory lane.
See? Things have been great- and they will continue to be great!
Have faith in the universe, it's rooting for you.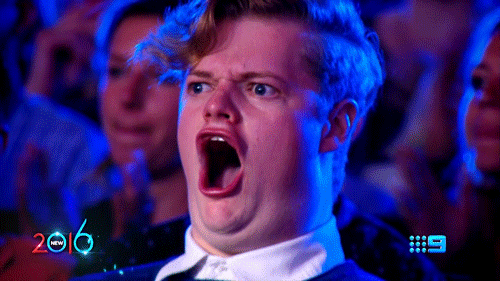 5. PUT ON YOUR FAVOURITE MUSIC AND DANCE!
Whether you wanna do the stanky leg, twerk with your cat or the dab in the park, I'm not judging- whatever gets you through!
Put some feel good music on and let your soul be uplifted. I've recently signed up to Spotify and my life has gotten 300% better.
6. GET COOKING!
Nothing beats the blues better than baking! Buns, cakes, scones, bread... healthy or otherwise, raid those cupboard and get crafty in the kitchen! Just keep the fire extinguisher close to hand, yeah?
7. JOT IT DOWN
Sometimes you just need to let it out all.
Gain perspective by getting those annoying niggly thoughts out by physically putting them down on paper, writing them in your phone notes, expressing your feelings in a song or a poem- whatever your release is- do that!
Personally, I'm a fan of a good list.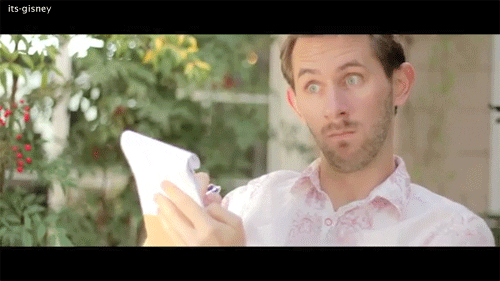 8. WORK IT OFF
Yes, I know! The last thing you want to do is put on your sweat pants and go to the gym but exercise is inevitably the best way to shake off the blues. Doesn't gave be the boring gym, get yourself into the great outdoors and breathe...
9. EMBRACE THE SPIRIT OF ADVENTURE!
Get lost in the magic of exploring a new place and let your worries melt away!
Whether you check out the new local cafe or go for a wander further afield, embrace the excitement of the new!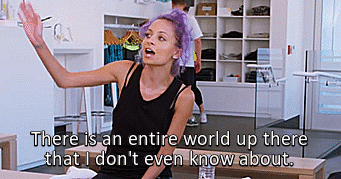 10. TAKE A BATH Unwind in a bubble bath with your favourite movie- just be a little savvier than I have been in the past and don't drop the laptop!!
Essential oils, bath bombs, face mask, cucumber eye pads- go all out!
11. READ A BOOK- PREFERABLY A RIDICULOUSLY DRAMATIC ONE
Get lost in a whole new world with drama galore and tons of exciting characters and be happy you don't have half their worries!
Drinking bottomless cups of tea and munching on biccies while doing this is essential.
12. GET OFF SOCIAL MEDIA
We all need a screen break every now and again and social media can be a little overwhelming at the best of times.
HOW CAN EVERYONE ELSE BE LIVING THE BEST LIFE EVER?
HINT: THEY'RE NOT.
It's all a mirage!
13. DO SOMETHING NICE FOR SOMEONE ELSE Whether helping an old lady across the street, buying the person behind you a coffee, offering to cut your neighbours lawn or giving a close one a lift somewhere... put your energy into other people and you'll instantly notice you feel so much better!
14. BE KIND TO YOURSELF AND GET SOME REST Tomorrow will be a better day. You're a trooper, now go have super galactic super trooper dreams!
Diana x