THE TROUBLE WITH FLATMATES IS...
Flatmates. I've never really had them. At least not in the traditional, total complete-and-utter-strangers living under the same roof, type of flatmates.
Sure, I've cohabited in a tiny one bedroom apartment with my best friend in uni while we carelessly navigated the oddities and intricacies of student life in Brussels; and shared an even tinier space in NYC with three other globetrotting girlbosses but I don't think that really counts because A- I knew my BFF pretty well by the time we came to share a bedroom, never mind a roof; and B- I had a little piece of home living on the floor above my NYC digs to get me through my stint in the the city that never sleeps. #spoiltrotten
My other living arrangements have mostly been solo experiences, bar the more recent "living with boyfriend" years- and him too, I knew inside out before we decided to consciously move all our stuff into the same space to equal even more STUFF...!
More recently my entire experience of "home" has been thrown up in the air. Straight from a wedding, I boarded a flight to Glasgow where a job awaited but no place to call my own. The search should have been far and wide; but strangely, it wasn't. I found a beautiful little flat within days and before I knew it, I became the chosen one, moving my stuff into my new home, complete with total and utter stranger.
It's a funny process meeting a potential flatmate; "please, pick me!" I wanted to scream. After weeks of online house hunting, I had pretty much given in to the fact that perhaps camping under the Clyde's Squinty Bridge was more of a probability than a possibility. Glasgow's an interesting nut to crack on the property front. All the nice places get snapped up super quick and generally, you can't secure accommodation without viewing in person. A different story in the summer months when the uni students scamper away from the city; but not so much in the midst of the last semester when I landed slightly bewildered.
My newly adopted complete-and-utter-stranger-friend was wonderful, till she did a not so wonderful thing and moved away, the lure of an amazing job offer too much to resist. I feared for what was to come but alas, in bounced Jenna, flatmate extraordinaire with an accent I had terrible trouble deciphering but knew I liked instantly when we bonded over a large box of pizza and donuts and laughed ourselves silly over ridiculous snapchat filters. That is, until she switched on Love Island and my optimism quickly faded. Just kidding. Kinda.
Flatmates Are Deadly: A List
1. YOU'LL ALWAYS HAVE SOMEONE TO MOAN TO AT THE END OF A CRAPPY DAY
2. AND SOMEONE TO PUT YOU IN YOUR PLACE WHEN YOU'RE BEING AN IDIOT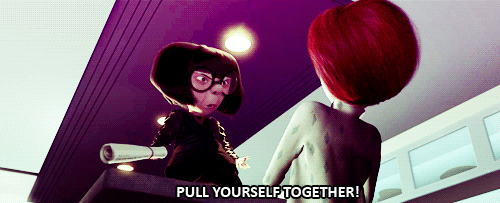 3. A BODYGUARD WHEN THE BUZZER RINGS MYSTERIOUSLY IN THE MIDDLE OF THE NIGHT...
4. AND A WAY IN WHEN YOU'RE "LOCKED OUT" AGAIN!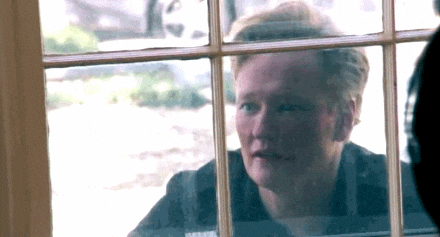 5. AS FOR FOOD? FOOD EVERYWHERE! JOEY DOESN'T SHARE FOOD... BUT JENNA DOES!
6. AND CLEANING? WHAT CLEANING?! HALF THE CLEANING, MORE OF THE FUN!
7. BILLS WILL FOREVER MORE BE HALVED- FEEL LIKE YOU'RE LOADED... EVEN WHEN YOU'RE NOT!
8. FLATMATES ARE GREAT FOR OPENING JARS, HELPING WITH DRESS ZIPPERS, HAIR PREENING, MAKEUP FIXING...
9. OH. AND WHEN YOU NEED YOUR ASS KICKED INTO GEAR? THEY'RE THERE TOO!